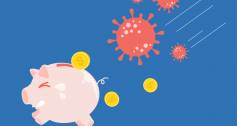 An opportunity for inclusion? Digital platform innovation in times of crisis | The Social Enterprise Magazine – Pioneers Post
Numerous digital platforms have emerged as a go-to response to the Covid-19 crisis – building on conventional platform characteristics, but using alternative, more inclusive organisational models. Will they stick?
"The platform innovations which we observed emphasised values like openness, sharing, cooperation, and transparency. One illustration of this was Pflegesterne (Care Stars), which enables a network of health organisations to address together the shortage of nursing staff in care facilities and hospitals." – Friederici, Meier & Aslan Gümüsay.
Change model at Pflegesterne: Organizational innovation and new business models